S. Skapo Street is one of the most typical Vilnius Old Town by-streets, narrow, curved, distinguished by...
The Šlapelis House Museum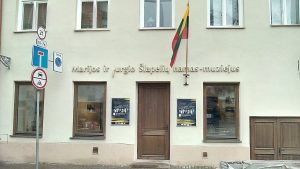 The museum building was a home of Dr. Jurgis and Marija Šlapelis at Pilies St. 40 in...
Romantic poet Juliusz Słowacki lived in this house in the courtyard with breaks from 1811 to 1829....