The Upper (Higher) Castle of Vilnius is located on the top of the Gediminas Hill that is...
Gothic Brick Architecture in Vilnius: Pilies (Castle) Str.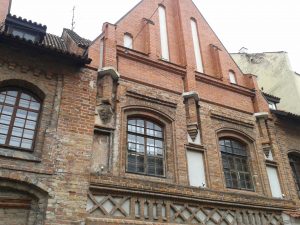 Example of Gothic brick architecture from the turn of the 16th century in Pilies Str. No. 12....
Around Rūdninkų Square in the Old Town of Vilnius, there are several houses-monuments like in Karmelitų St....